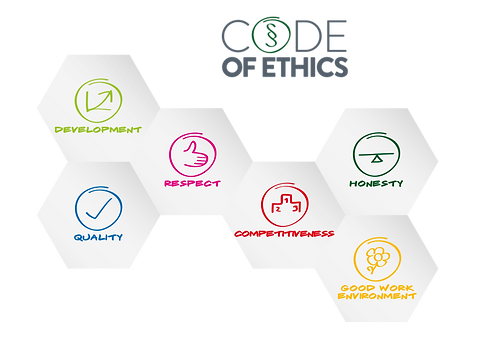 We co-create
a professional work environment for people who want to become better,and whose key values are:
This Code of Ethics reflects ethic values which OKECHAMP Group implements on a daily basis. The values are a paragon of behaviour towards co-workers, supervisors, and business Clients.
The Code does not supersede applicable legal norms but is a guide for standards of behaviour. All company Employees agree to follow the principles and values expressed in this Code in their work.
Our Code of Ethics was created by Employees of all departments who share its values. It is the duty of every Employee to comply with that.